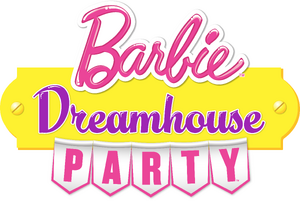 Barbie Dreamhouse Party is a game based on Barbie: Life in the Dreamhouse. It was released in November 2013, and it is an adventure game suitable for all ages. It has a variety of mini-games based on fashion, cooking, grooming and gardening. The game is available in English, French, Italian, German, Spanish, Danish, Finnish and Swedish on Steam, Nintendo DS, Nintendo 3DS, Nintendo eShop, Wii and Wii U. It was developed by Torus Games. The game features the characters from the show, who are playable and fully customizable.
About the Game
After Raquelle accidentally switches the helpful house butler "Closet" to "Party Game" mode, Barbie and her friends must party and play their way through the Dreamhouse to switch Closet back to "Normal" mode.
Featuring the characters and world from the Barbie™ Life in the Dreamhouse web series, where you can play as one of your favorite characters
Play a variety of mini-games from fashion to dancing, pet grooming and accessorizing
Customize characters in today's latest fashions, as well as with styles from the show
Explore the Dreamhouse and collect over 100+ photos to display on the Barbie Pinkspiration wall
Ad blocker interference detected!
Wikia is a free-to-use site that makes money from advertising. We have a modified experience for viewers using ad blockers

Wikia is not accessible if you've made further modifications. Remove the custom ad blocker rule(s) and the page will load as expected.